Lesson series
Your Story Matters: Unlock the Writer in You and the Students You Teach
15-hour course
Two masters in their fields share how the power of story creates a classroom culture that inspires literacy, social emotional growth, and healing. Join them on a step-by-step, entertaining exploration of how easy it is to use the oral tradition to support writing and reading at all grade levels, find how easy it is to discover your own story, and see how to motivate students to do the same.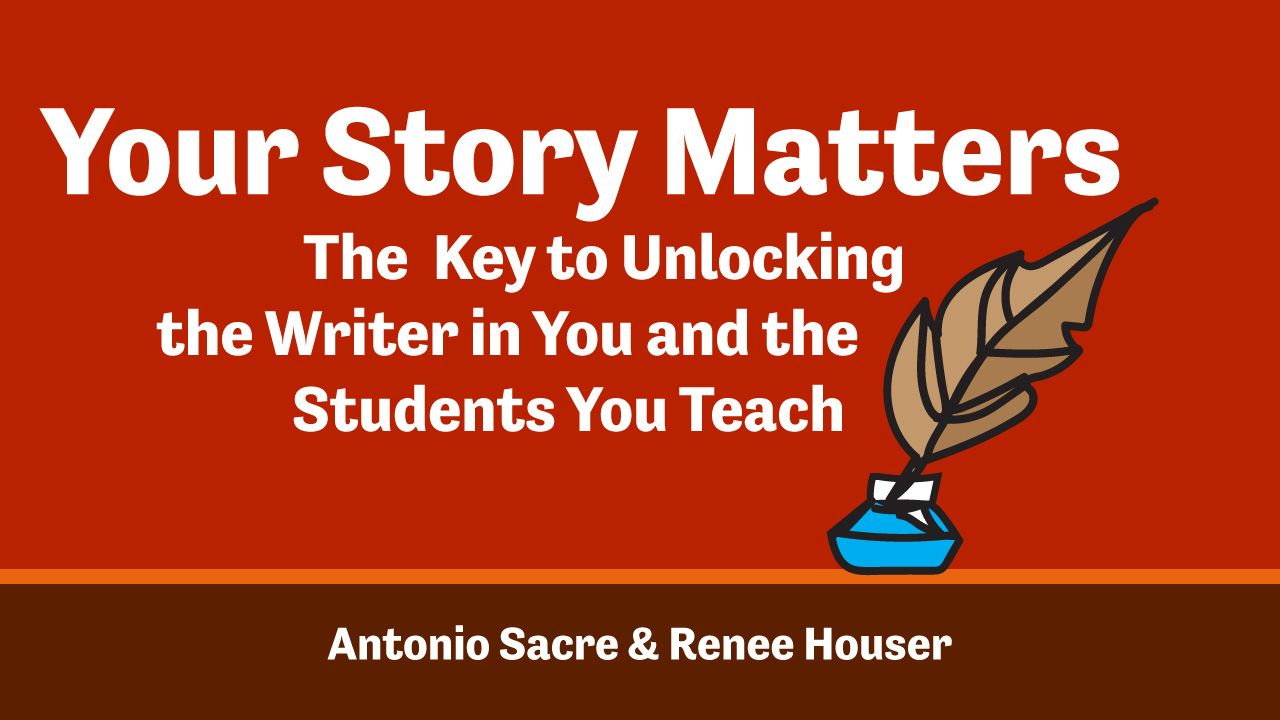 Meet the instructor
Antonio Sacre
FOR 25 YEARS, IN 13 COUNTRIES, IN 45 STATES, FOR OVER 3 MILLION PEOPLE


Antonio Sacre tells stories.


His tales of growing up bilingually in a Cuban and Irish-American household have inspired children worldwide to gather their own family stories and become storytellers themselves. His stories have been published in award-winning books and audio recordings. His Professional Developments and Keynote addresses have helped educators teach writing to students from pre-Kindergarten through graduate school. Now his stories are being developed for film and television.


He lives in Los Angeles with his wife, two children, and two cats. Yes, he's a cat guy.
www.antoniosacre.com
Renee Houser
Renee Houser is an international literacy consultant and co-author of the What Do I Teach Readers Tomorrow series of teacher resource books. Previously, Renee taught in the New York City public school system, worked as a staff developer at the Reading and Writing Project and as an adjunct professor at Teacher's College (both at Columbia University) and co-founded Growing Educators, a literacy consulting company in Los Angeles, CA. Now living in North Carolina, Renee has started a new literacy consulting practice, Read.Write.Think. and recently launched a new project, the Teacher's Toolkit for Independent Reading in collaboration with long time friend and colleague, Gravity Goldberg. She holds master's degrees from both Old Dominion University and Fordham University.

www.readwritethinkwithrenee.com
Podcast
Created with